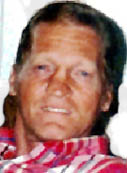 Leonard 'Earl' Earlen Webber Sr.

Branch of Service U S Army
Entered the Service
Discharged
Born 9/30/1947 Frederick, MD
Died: 6/20/2011 Frederick MD
Buried Knoxville Reformed Cemetery, Knoxville.MD
Known Medal/Award

| | |
| --- | --- |
| | |
| | |
| Purple Heart | Vietnam Service |
Mr. Leonard 'Earl' Earlen Webber, Sr.
As originally published on Friday, June 24 2011
Mr. Leonard "Earl" Earlen Webber, Sr., 63, of Frederick, MD, died Monday, June 20th, 2011 at Frederick Memorial Hospital. Born Sept. 30, 1947 in Frederick, he was a son of Mrs. Mary Margaret Linck Webber, of Brunswick and the late Harold Arnold Webber, Sr.
Mr. Webber was a combat veteran of the Vietnam War and received numerous medals and awards including the Purple Heart Medal. He worked in construction for most of his life and was an avid outdoorsman. He enjoyed hunting, fishing and spending time at River Bend Park, Falling Waters. He was a member of the Francis Scott Key Post 11, American Legion, Frederick.
Besides his mother, he is survived by his son, Leonard "Russ" E. Webber, Jr., of Mount Airy; two grandsons, A. J. Webber and Austin Webber; one brother, Harold A. "Bubby" Webber, Jr., and wife, Sheila, of Jefferson and their daughters and families, Valerie, Vickie and Veronica; one sister, Gloria Jean Rohrer, of Frederick, and her daughters and families, Shawn Rohrer and Samantha Jenkins.
The family will receive friends from 6 to 8pm on Sunday, June 26 at the Keeney and Basford Funeral Home, 106 East Church Street, Frederick. Funeral services will be held at 11am on Monday, June 27 from the funeral home with Deacon John L. Manley, officiating. Interment will be in Knoxville Reformed Cemetery, Knoxville.
In lieu of flowers, memorial donations may be made to the Knoxville Reformed Cemetery, P.O. Box 51, Knoxville, MD 21758.