Roy J Lipscomb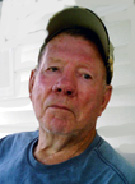 Branch of service Air Force
Rank
Entered service
Discharged
Birth 12/20/1928
Died 7/24/2011
Buried Park Heights Cemetery at Brunswick, MD.
Mr. Roy J. Lipscomb
As originally published on Tuesday, July 26 2011
Mr. Roy J. Lipscomb 82 of Brunswick passed away Sunday, July 24, 2011 at Frederick Memorial Hospital with family by his side, after a strong and courageous battle with cancer.
Born December 20, 1928 in Vindex Maryland in Garrett County he was the son of the late Lee and Ruby Lipscomb.
Roy was a WWII Veteran serving in the United States Air Force. He retired from the CSX/B & O Railroad in 1991 after 47 years of service he was a car inspector. He enjoyed fishing and hunting and was an avid trout fisherman. He especially liked fishing and hunting with his son and grandsonís. He also enjoyed the quality time he spent with all of his family.
Roy is survived by his loving wife of 62 years Georgia Mae Lipscomb of Brunswick; one daughter Carol Harsh of Brunswick; one son Roy Lipscomb and wife Dixie of Brunswick; two brothers Charles Lipscomb and Robert Lipscomb; four sisters Barbara Mayhew, Betty Lou Dalton, Charlotte Henning, and Marge Ostrow; four grandchildren Chris Cooper, Kim Blumanauer, and husband Brian, Andy Harsh and wife Chrissy, Jeff Longerbeam and wife Susan; five great-grandchildren Adriana, Brock, Dylan, Makayla, and Kadin.
Roy was preceded in death by two brotherís Hugh Lipscomb and James Lipscomb, and son-in-law Benjamin Harsh.
Services will be held at 11:00 am on Wednesday, July 27, 2011 at the John T. Williams Funeral Home, 100 Petersville Road, Brunswick, MD with Pastor Gary Heffler officiating. Interment will be in Park Heights Cemetery at Brunswick, MD.
The family will receive friends at the funeral home on Tuesday from 7-9 PM. For the convenience of friends the funeral home will be open on Tuesday from 9 am to 9 pm.
Pallbearers will be Andy Harsh, Jeff Longerbeam, Brian Blumanauer, Donnie Blumanaeur, Robert Green, and Clarence Webber.