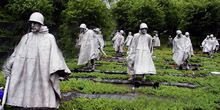 Gary Virts. Class 1952
Branch of service U S Army
Rank
Entered service 1957
Discharged 1959
Born 7/11/1934
Died 6/18/2002
Buried Union Cemetery, Lovettsville, VA

As originally published on Thursday, June 20, 2002.

Mr. Gary Marlin Virts, 67, of 744 Jefferson Pike, Knoxville, died Tuesday, June 18, at Frederick Memorial Hospital. He was the husband of Nancy Shriver Virts, his wife of 40 years.
Born July 11, 1934, in Brunswick, he was a son of the late Orion Jacob and Madeline Moler Virts.
Mr. Virts was a retired civil engineer with 30 years of service for the Division of Public Works in Frederick County.
He was a charter member of Faith Baptist Church in Knoxville. For the last three years, he was a member of and assisted in starting Real Life Community Church in Hagerstown. He was a member of the choir, "One God and One Voice."
Mr. Virts was a veteran of the U.S. Army, serving from 1957 to 1959.
Surviving in addition to his wife are two daughters, Chris Chevalier and husband James of Hagerstown, and Susan Miller and husband Donn of Jefferson; one sister, L. Duane Smith and husband Lee of Ellicott City; four grandchildren, Matthew Brandon Miller, Daniel James Chevalier, Kathryn Danielle Miller and Joshua Gary Chevalier; one aunt, Elizabeth Wheeler of Brunswick; two nieces, Teri Alva of North Carolina, and Melinda Niles and husband Tim of Hampstead; and one nephew, James Johnston of Chambersburg, Pa.
Mr. Virts was preceded in death by one brother, Noel Orion Virts.
The family will receive friends from 2 to 4 and 7 to 9 p.m. Thursday, June 20, at John T. Williams Funeral Home, 100 Petersville Road, Brunswick. The funeral home will be open from 9 a.m. to 9 p.m. Thursday.
Funeral services will be held at 11 a.m. Friday, June 21, at Faith Baptist Church, Knoxville, with the Rev. Frank Boyd and Jack Marcomy officiating.
Interment will be in Union Cemetery, Lovettsville, Va.