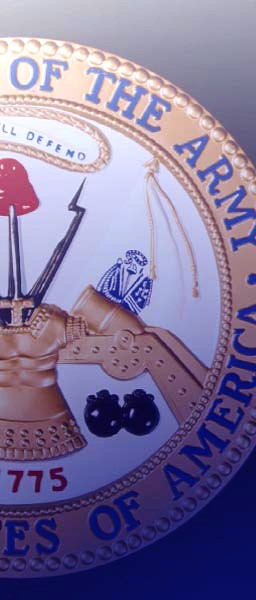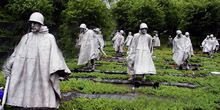 Silas (Si) Phillips Class 1947
Branch of service U S Navy
Entered service 1949
Discharged 1953
Born 9/6/1930
Died 7/20/2008
Buried Rest Haven Memorial Garden, Frederick, MD
Mr. Silas Carroll "Si" Phillips Sr. Class 1947
As originally published on Thursday, July 24, 2008.


Mr. Silas Carroll "Si" Phillips Sr., 77, of Frederick, died Sunday, July 20, 2008, at his home in Monocacy Village. He was the husband of B. Jean Pearce Phillips. They married March 27, 1954.
He was born in Strasburg, Va., Sept. 6, 1930, he was a son of the late Carroll Dwayne and Lorretto E. Smith.
Mr. Phillips attended elementary school in Brunswick and graduated Brunswick High School, Class of 1947. He proudly served his country from 1949 to 1953 in the United States Navy during the Korean War, aboard the USS Franklin D. Roosevelt an Aircraft Carrier.
He was retired from the B&O Railroad, where he worked in maintenance as a car shop foreman for many years.
Mr. Phillips joined the Steadman-Keenan American Legion Post 96 in 1953, where he served as the commander five times and served in many other offices for more than 30 years and was made an honorary life member. He also served as the commander for Frederick County and the Western Maryland District.
He was a life member and Chef De Gare of La Societe Des Quarante Hommes Et Huit Chevaux 40/8 Voiture #155 of Frederick and Carroll County Maryland, and served as treasurer and in several other offices. He was a member of the Frederick Amvets Post #2, the Veteran of Foreign Wars Post 10421, Brunswick, Korean War Veterans Chapter #142, Frederick, the Army Reserve in Hagerstown, the Loyal Order of the Moose Lodge #1582, Brunswick, and a life member of the Fraternal Order of the Eagles #1136, Brunswick.
He was an avid golfer and member of the Beaver Creek Golf and Country Club, member of the Al Satia Club of Hagerstown, and the Jeffersonian Patriotic Club of Frederick.
He was a life member of the South Mountain Rod and Gun Club, and a member of the North American Rod and Gun Club. Mr. Phillips was a member of Saint John the Evangelist Roman Catholic Church. Mr. Phillips was a member of the Antietam Lodge # 197 AF & A. M. in Keedysville, he was a 32nd Degree Scottish Rite and member of the Frederick Scottish Rite and Baltimore Scottish Rite.
Surviving in addition to his wife are two sons, Silas C. "Jake" Phillips Jr., and wife, Jennifer, of Thurmont and DeWayne W. Phillips and special friend, Donna Napolitano, of Frederick; four grandchildren, Jaymes, Andrew, Joel and Helen Olivia Philips; and four sisters, Lorretta Lurz, of Baltimore, Mary Frances McNelis and husband, Bill, of Ocean Pines, Rita Delawter and husband, Bill, of Mount Pleasant and Carol Jo Browning and husband, Maurice, of Damascus, also surviving are many nieces and nephews. He was preceded in death by a brother, Robert A. Phillips.
The family will receive friends from 2 to 4 and 7 to 9 p.m., Sunday, July 27, at the Keeney and Basford Funeral Home, 106 E. Church St., Frederick. Masonic service will be held at 8 p.m. Sunday, in the funeral home. Mass of Christian burial will be celebrated at 11 a.m. Monday, July 28, from Saint John the Evangelist Roman Catholic Church, 118 E. Second St. The Rev. Richard Murphy, will be the celebrant.
Interment will be in Resthaven Memorial Gardens, Frederick.
Pallbearers will be: Silas C. Phillips Jr., Jaymes Phillips, Andrew Phillips, Joel Phillips, Joel Lurz and Jeffrey Lurz.
In lieu of flowers, memorial contributions may be made to Hospice of Frederick County, P.O. Box 1799, Frederick, MD 21702, or St. Johns Catholic Church, 116 E. Second St., Frederick, MD 21701 or to Fidos For Freedom, P.O. Box 5508, Laurel, MD 20736.