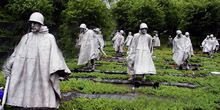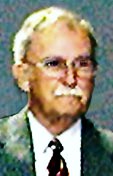 Owen Baker Pearrell Class 1948
Branch of service U S Navy
Entered service
Discharged
Born 12/29/1930
Died 3/13/2006
Buried Union Cemetery, Lovettsville, VA Lot A100 Site 8
Owen B. Pearrell, 75 Class 1948
Herald Mail
DEC. 29, 1930-MARCH 13, 2006
KNOXVILLE, Md. - Owen Baker Pearrell, 75, of Knoxville, died Monday, March 13, 2006, in Frederick, Md.
Born Dec. 29, 1930, in Brunswick, Md., he was the son of the late James Russell and Edith Wisner Pearrell.
He was preceded in death by his wife, Marie Sigler Pearrell.
He was a retired electrician, working for the B&O Railroad in Brunswick and Dulles Airport.
He was a veteran of the Korean War, serving in the U.S. Navy.
He was a member of Bethany Lutheran Church in Brunswick.
He was a member of the Fraternal Order of Eagles Aerie 1136, Loyal Order of Moose Lodge 1582 and Steadman-Keenan American Legion Post 96, all of Brunswick, and a member of Chapter 142 Korean War Veterans Association of Frederick.
He is survived by two daughters, Beverly Ryan of Charles Town, W.Va., and Bonnie Pearrell of Adamstown, Md.; two sons, David Heffner of Brunswick and George D. Heffner of Loudoun Heights, Va.; four brothers, Jerry Pearrell, Richard Pearrell and David Pearrell, all of Knoxville, Md., and Johnny Pearrell of Brunswick; four grandchildren; and two great-grandchildren.
He was preceded in death by an infant daughter, Roxe A. Pearrell; and one sister, Ernestine Reynolds.
Services will be Friday at 2 p.m. at John T. Williams Funeral Home in Brunswick. The Rev. Noni Sigler will officiate. Burial will be in Union Cemetery in Lovettsville, Va.
The family will receive friends Thursday from 2 to 4 p.m. and 7 to 9 p.m. at the funeral home, which will open at 9 a.m.